BAU Hybrid University Transformation Road Map
IT HAS BEEN ACCEPTED BY THE DECISION OF BAHÇEŞEHİR UNIVERSITY SENATE DATED 20.08.2022 AND NUMBERED 2020/21/01.
Click to download Hybrid University Transformation Handbook
This report reveals the committees to be established to carry out online / hybrid education and service processes, the responsibilities of the stakeholders, the processes to be followed and the quality standards[1] during the hybrid transformation of Bahçeşehir University.
The most appropriate process for a sustainable transformation consists of Phase I, which includes four months of planning and building a structure, and Phase II, which includes five months of planning, design, building and implementation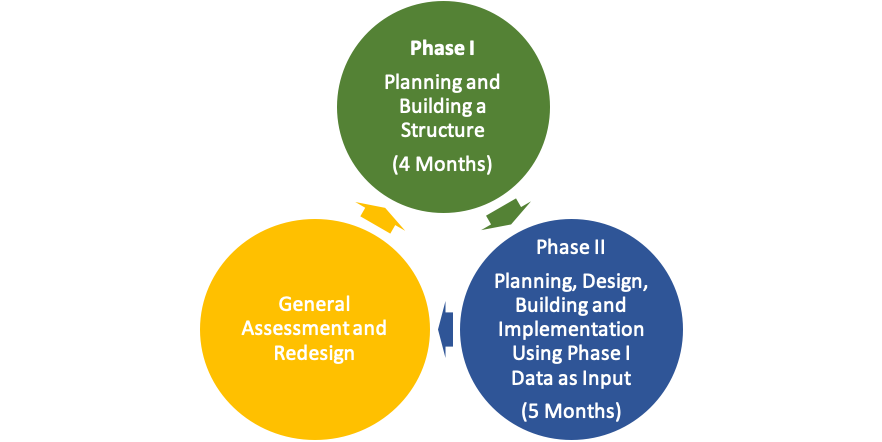 In the first part of the report, there are the teams that will be needed in the implementation phase and the density of these teams to work and contribute in practice. Then, the transformation stakeholders and boards in this process, which should be handled as a project, have been determined. Definitions for this board and stakeholders and definitions of representation have been made. In section II of the report, the topics related to BAU hybrid university quality management that should be addressed in five categories are explained and the quality standards related to these categories are presented.
---
* The standards created in this report have been adapted from the "OLC QualityScorecard Suite" standards developed by Coursera, MIT, MITX, Stanford Online, Harvard University, Udemy, Khan Academy and The Online Learning Consortium ™ (OLC) and are partially modified / transformed / split and created with additions to existing BAU distance education standards. Use of these standards is under the Creative Commons Attribution 4.0 International License (CC By 4.0).