Faculty of Health Sciences - Dean's Message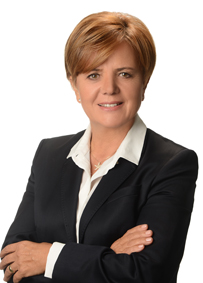 Dear Students,
Faculty of Health Sciences at Bahçeşehir University is one of the most established faculties. Nutrition and Dietetics, Physiotherapy and Rehabilitation, Nursing, Health Institutions Management, Audiology and Child Development incorporate portions of our faculty, where close to four hundred students are educated.
We are extremely proud of this foundation. But there is a more significant factor: we are different. We are different because we believe that the Faculty of Health Sciences should have the highest flow of information. Students who are being educated in any part this faculty must benefit from the most competent individuals in this area of study. There is no limit within the vast sea of ​​science. Our task is to support you to open sail to the farthest distance. Therefore, our academic staff consists of scientists who are experts in their field.
We are different because we have made your future concerns our own concerns. We've accepted you as our own children and therefore your future is our future. Therefore, our educational structure is not only aimed to raise individuals to compete within Turkey, but encourages students to compete around the world, while also enjoying competing. Remember, if you are good enough you do not need to seek a job, the job will find you.
We are different because although we love our beautiful language we are also aware that we must speak another language like our mother tongue. The foundation for scholarship opportunities has been established for you to benefit from the English Preparatory School as well.
Prof. Dr. Fatma Eti Aslan
Dean of Faculty of Health Sciences