Dean Message
Welcome to Bahcesehir University School of Dental Medicine.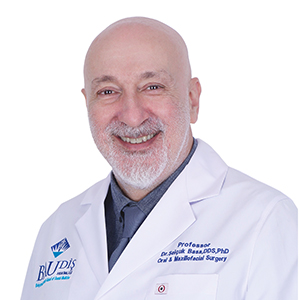 The profession of dentistry is one of the respected professions where science and art are intertwined. Our aim in preparing this profession; In addition to the education which is dominated by high-quality and up-to-date technological developments, it is aimed to educate individuals who have critical thinking and scientific understanding, are respectful to human rights and ethical values ​​, and are successful in their profession as contemporary individuals.
Our most important goal is to train dentists who have proven themselves internationally, have advanced knowledge and research skills, developed social responsibility awareness.
The language of education is English. It consists of 5 years of theoretical and practical training (1 + 5 total 6 years) with English preparation. Bahçeşehir University is among the leading universities thanks to its significant international experience and strong connections with the world's leading universities. It is a priority for us to provide opportunities and direct contributions to our students to enhance their experience abroad during their education.
Our aim is to educate highly respected and qualified people in the field of oral and dental health both nationally and internationally. In addition, both domestic and foreign students are aimed to give a strong academic staff of Turkey's best dental education. Our faculty; technological developments and innovations are closely monitored and our students are provided with comfortable working environments at institutional and academic international standards.
I believe that we will be able to carry out this honorable and important task in the best way in the sense of superior duty and understanding in an institution that has created awareness around the world such as Bahçeşehir University and I would like to express my gratitude to my dear colleagues in all academic and administrative staff for their success.
Prof. Dr. Selçuk BASA
Faculty of Dentistry Dean