Faculty of Law - About
BAU LAW SCHOOL
Our law faculty, which started to admit students for the first time in the 2000-2001 academic year, has gained an exceptional place among the law faculties in Turkey in a short amount of time. Our faculty constantly renews itself in parallel with the technical and legal developments in the world, without compromising the classical legal education.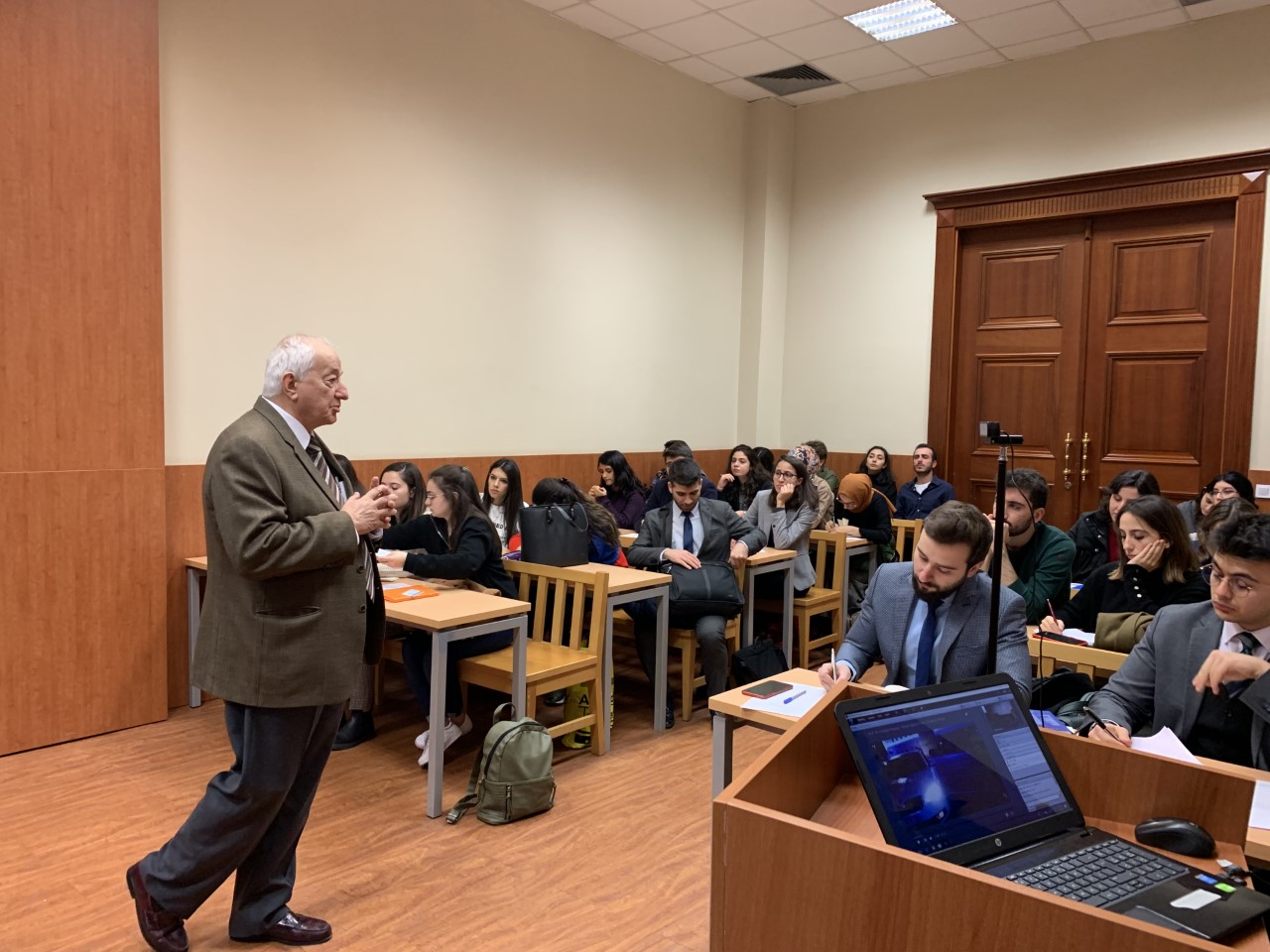 In addition to our imperative main courses; AI (Artificial Intelligence) law, woman's rights, intellectual property rights, maritime law, international arbitration, e-commerce, social media and internet law, consumer law, can be given as an example of the subjects with special attention.
Laboratory studies, symposiums, conferences, and training studies are organized on current issues that may be of interest to both our graduates and students. In this regard, civil law laboratory studies carried out in 2020 – 2021, the symposium on human rights justice, individual application training in the constitutional court, and the corporate law symposium can be given as examples. In these continuous works, we prefer to assign tasks to our students as much as possible and we try to ensure that they get to experience a professional atmosphere during their student years.
Some of our student clubs directly fit law faculty students. Information and technology law club, law club, international law club, information technology law can be listed as examples.
During the semester holidays, when health conditions allow, the European Court of Human Rights in Strasbourg, the International Court of Justice, and the International Criminal Court in The Hague were visited as a certificate program within the scope of the "European International Institutions and Courts" event.
In addition, our students are encouraged to participate in national and international hypothetical court competitions. CESUP, Vis moot, ISTAC, BAU VaBB hypothetical litigation competitions are examples of the competitions that our students participate in.