Faculty of Law - About
BAU LAW SCHOOL
The faculty of law at BAU opened its doors for the first time during the 2000-2001 academic year and has since earned a place among Türkiye's most reputable law schools. Our faculty renews itself without exception in accordance with technical and legal developments in the world without compromising a traditional legal education.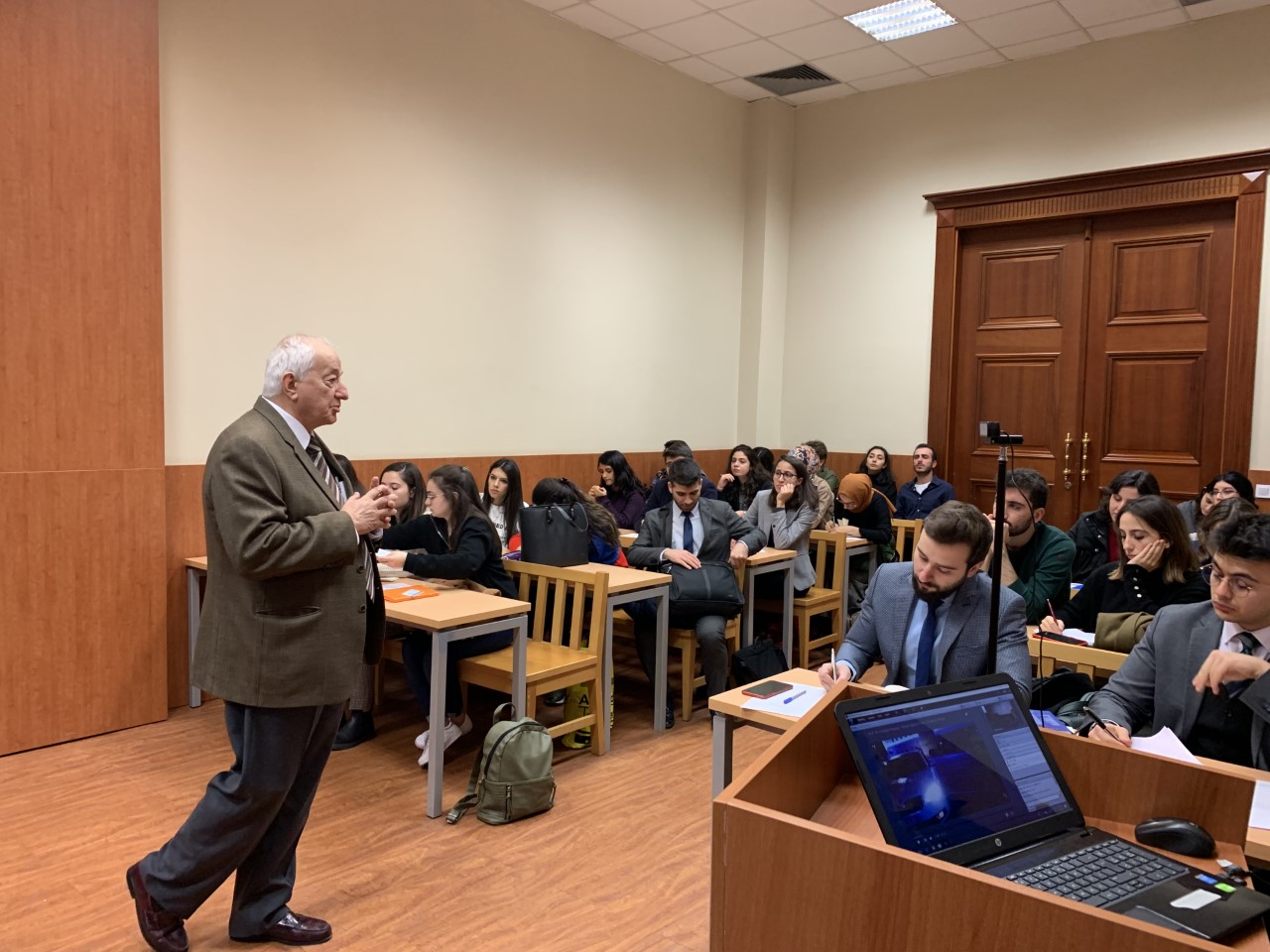 In addition to our compulsory main courses, we offer specialized classes such as: Artificial Intelligence (AI) Law, Women's Rights, Intellectual Property Rights, Maritime Law, International Arbitration, E-commerce, Social Media and Internet Law, Consumer Law.
Our students and alumni have the opportunity to benefit from laboratory studies, symposiums, conferences, and training sessions on current issues of interest such as: the civil law laboratory studies carried out in 2020 – 2021, the symposium on human rights laws, training sessions on individual applications to the supreme court, and the corporate law symposium. These are continuous works where we assign as many tasks as possible to our students and alumni to ensure that they get professional experience during their student years or before the start of their careers.
Some of BAU's student clubs directly benefit those studying law such as: Information and Technology Law Club, Law Club, International Law Club, Information Technology Law Club can be listed as examples.
During the semester holidays when conditions allow, we offer a certification program organized within the framework of the European International Institutions and Courts where we visit
the European Court of Human Rights in Strasbourg, the International Court of Justice and the International Criminal Court in The Hague.
Furthermore, our students are encouraged to participate in local and international hypothetical litigation and court competitions such as: CESUP, Vis moot, ISTAC, BAU VaBB.